Some of the top banks in Canada are BMO, National Bank, CIBC, HSBC Canada, and Scotiabank. They also have programs for newcomers. These come with special newcomer incentives, so be sure to look into them. The best bank in Canada for you will depend on your specific needs.
Banking in Canada is reliable and convenient, though not always free. With some research, you can find out which is the best bank in Canada for you. It's becoming more common to offer free banking for your first year, so shop around and don't be afraid to say you will bring your business elsewhere.
Before you decide on a preferred bank, take into consideration which branches are convenient to your home and place of work, what their opening hours are, and who offers the best credit cards in Canada for your needs.
List of top banks in Canada
These are some of the banks in Canada. They have programs for newcomers and immigrants.
BMO is Canada's oldest bank and older than Canada itself! It has 200 years of experience in helping newcomers settle and get their new life started in Canada. Their NewStart program offers newcomers who arrived in Canada within the last five years 12 months of free banking with no minimum balance required as well as a free safety deposit box, and unlimited electronic and Interac E-transfers.
The Bank of Montreal is a public bank. Its headquarters are in Montreal, Quebec, Canada.
Scotia Bank
Its Start Right Program allows you to open a bank account, and transfer up to $ 50,000 into it before you arrive in Canada. For those living and working in Canada, you'll receive a $ 100 bonus when you open an eligible account. You can also avail yourself of a variety of products and services tailored to newcomers.
The Scotia Bank is a public bank. Its headquarters are at 44 King St, West Toronto, ON, M5H 1H1.
The National Bank of Canada is the sixth-largest commercial bank in Canada. It has branches in most provinces, although it does not have as many branches as its competitors outside major urban centers outside the province of Quebec. If, however, you are planning on moving to Quebec, National Bank is in fact the largest bank in the French-speaking province (where it is called Banque Nationale du Canada). National Bank offers newcomers a tailored package of services valued at up to $ 600. Newcomers who choose to go with National  Bank will also benefit from a year of access to their Assistance service for newcomers.
The National Bank of Canada is a public bank. Its headquarters are in Montreal, Quebec, Canada.
CIBC as it is more commonly known. Since then CIBC has grown considerably and has a proud reputation of helping businesses and communities across Canada and around the world grow and prosper. More recently. CIBC has positioned itself as a bank with superior customer service. This is illustrated by the fact that CIBC will guarantee that each client of theirs is met by an advisor or representative at a time and location that's convenient for them.
CIBC is a public bank. Its headquarters are in Toronto, Canada.
HSBC Bank of Canada
HSBC Bank Canada is part of the global HSBC network, with a footprint in many countries across the globe. Their numerous branches are predominantly located in Canada's major cities. They offer a service called 'Global view', which is a big draw for people who already have HSBC accounts in other countries, and makes accessing and transferring their money between their personal HSBC accounts worldwide simple. The 'HSBC Canada Newcomers Program' offers a range of services and savings specifically tailored to newcomers and is valued at up to $ 700.
HSBC Bank of Canada is a subsidiary of HSBC. Its headquarters are at 85 West Georgia Street Vancouver, British Columbia, V6C3E9, Canada.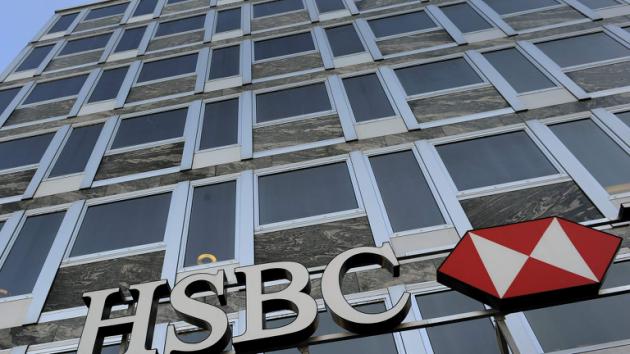 ---
Source Moving 2 Canada
Toronto, Canada. Photo by Oladimeji Odunsi on Unsplash